This time around we are asking you to pick your own inpiration! (or you can use one of the DT picks) It can be anything from home decor to another scrappers layout. Take a peek at what the DT did and then get busy! Upload your creations by 11:59 p.m. September 8. We will pick a winner and send out a great scrappy prize!
Jennifer B. was inspired by this blog. Fun stuff check it out!
http://ohjoy.blogs.com/my_weblog/2008/07/patterned-wood.html
Jennifer R. loved the color of her new sweater and incorporated it in her layout
Katrina was inpired by the colors in this great little piece of art!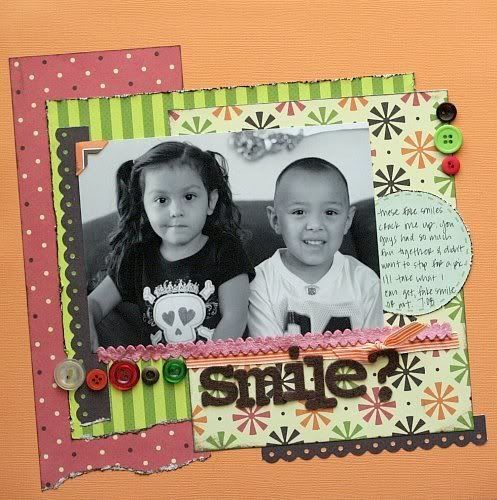 Wendy was also inpired by color but from this cute little Gymboree outfit